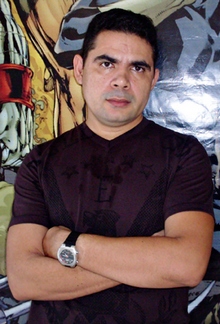 Ed Benes Artist, Justice League of America, Birds of Prey
Ed Benes has been an artist in the comic book industry for almost two decades. Over that time, hehas worked on a wide variety of titles, including Gen13, X-Men, Supergirl, Superman, Batman, and Blackest Night: Titans. Perhaps best known for his breathtaking runs on Birds of Prey and Justice League of America, Ed is currently working on a top-secret new project while also training all of the rising talent in the Ed Benes Studio. Ed lives and works in Brazil and this is his first U.S. convention appearance.
Ad blocker interference detected!
Wikia is a free-to-use site that makes money from advertising. We have a modified experience for viewers using ad blockers

Wikia is not accessible if you've made further modifications. Remove the custom ad blocker rule(s) and the page will load as expected.