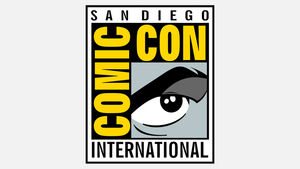 Consider www.disney.com , share with
www.sabanbrands.com
www.miramax.com
,
www.nickelodeon.com
,
www.cookiejarentertainment.com
,
www.moonscoopproductions.com
, Howie Mandell!
www.universalstudios.com
,
www.http://www.toho.co.jp/
,
www.http://www.kadokawa-pictures.jp/
, and
www.funimation.com
, bring em all together ETC!

Spread The Words To them!
ETC!
Blogging about experiences?
Edit
Blogging about experiences? Hey! What would be the best way to share about the different panels? Should we just blog under our own page or add a page to the SDCC wikia? Thanks! Zelda8999 (talk) 00:15, August 4, 2014 (UTC)Zelda8999
Ad blocker interference detected!
Wikia is a free-to-use site that makes money from advertising. We have a modified experience for viewers using ad blockers

Wikia is not accessible if you've made further modifications. Remove the custom ad blocker rule(s) and the page will load as expected.