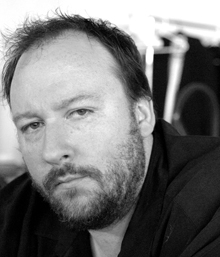 Tim Bradstreet Artist, Punisher, Hellblazer
Eisner Award–nominated artist Tim Bradstreet is a self-taught illustrator whose career spans role-playing/video games, comic books, book publishing, and film. Bradstreet is mainly known for his long tenures as cover artist for The Punisher and John Constantine: Hellblazer. He continues to be a "go-to" cover artist and is currently the series regular on Clive Barker's Hellraiser (Boom!), Jennifer Blood (Dynamite), Star Trek, and True Blood (IDW). Tim partnered with actor Thomas Jane in 2004 to form RAW Studios. Together they create and develop projects for comics and film. [1]
For more information about Tim Bradstreet, visit Wikia's Marvel Database.
References
Edit
Ad blocker interference detected!
Wikia is a free-to-use site that makes money from advertising. We have a modified experience for viewers using ad blockers

Wikia is not accessible if you've made further modifications. Remove the custom ad blocker rule(s) and the page will load as expected.