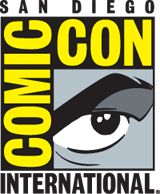 Tons of exclusives are out every year for Comic-Con and 2014 is no exception! We already have a list of some things that were announced for 2014 here, but Comic-Con organizers have helpfully compiled a list of some exclusives you can find at this year's con! Each company that submitted exclusives information to the site will have a booth at Comic-Con, so click here now to see what's available so far!
The list has some great companies like Acme Archives Ltd., Archie Comics, Dark Horse Comics, Random House LLC, Shout! Factory, Square Enix, Inc, and many, many more!
---
---
Ad blocker interference detected!
Wikia is a free-to-use site that makes money from advertising. We have a modified experience for viewers using ad blockers

Wikia is not accessible if you've made further modifications. Remove the custom ad blocker rule(s) and the page will load as expected.