San Diego Comic-Con is only about THREE weeks away, and it's now that time of year again for exclusive collectibles to get released! The first SDCC 2014 exclusive collectible is... an AT-AT Driver Vintage Jumbo Figure! Check out the details below.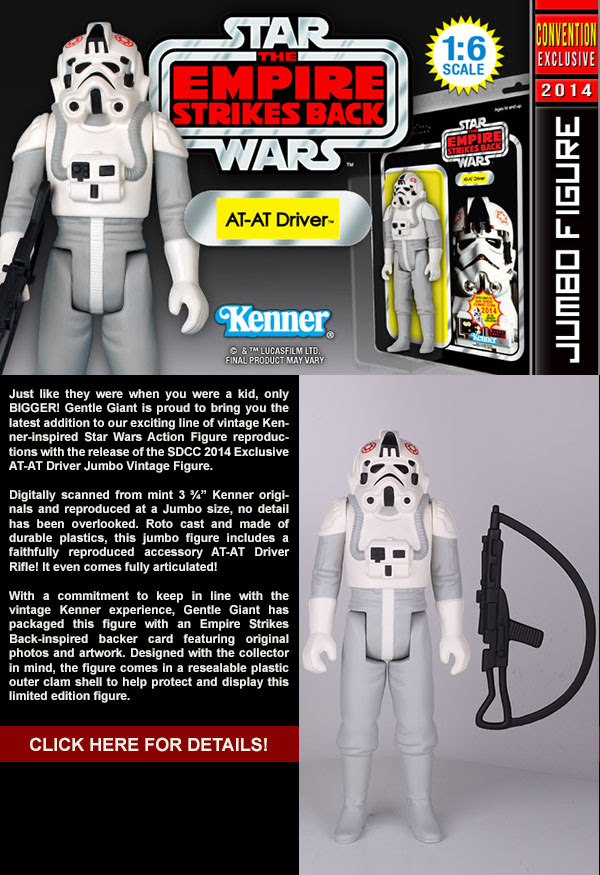 The figure includes a faithfully reproduced accessory AT-AT Driver Rifle AND it even comes fully articulated! If you want to get your hands on one, or just want to see more images of it, click on this link! We can't wait to see what else is released for SDCC 2014!
---
---
Ad blocker interference detected!
Wikia is a free-to-use site that makes money from advertising. We have a modified experience for viewers using ad blockers

Wikia is not accessible if you've made further modifications. Remove the custom ad blocker rule(s) and the page will load as expected.