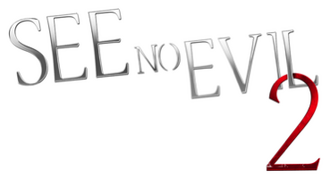 Remember Leprechaun? Remember See No Evil? If the answer is "YES" and you've been waiting your entire life for more, wait no more! WWE Studios and Lionsgate will be hosting a panel to highlight and share secrets from the set of their soon to be released collaborations Leprechaun: Origins and See No Evil 2.
Head over to room #7AB at 7pm on Thursday, July 24th for a panel featuring See No Evil 2 directors Jen and Sylvia Soska, WWE Superstar Glenn "Kane" Jacobs, and "scream queen" Danielle Harris (Halloween 4, Halloween 5). The director of Leprechaun: Origins Zach Lipovsky and the star of the cult classic reboot, WWE Superstar Dylan "Hornswoggle" Postl, will also be joining! The panel will include See No Evil 2 and Leprechaun: Origins producer and WWE Studios president Michael Luisi, who will unveil the hotly anticipated and re-imagined looks of the new Leprechaun and Jacob Goodnight to fans. The panel will be moderated by pop culture expert and television personality Carrie Keagan!
Fans will also have the opportunity to meet the talent at an autograph signing on the convention floor before the panel happens. Signing will be from 5:30-6:30pm at the Lionsgate booth (#4045), and the cast and crew will be signing a convention exclusive 2-sided poster featuring art from both films!
Again,
WHEN
SIGNING: Thursday, July 24, 2014 from 5:30pm-6:30pm
PANEL: Thursday, July 24, 2014 from 7:00-8:00pm
WHERE
SIGNING: Booth 4045
PANEL: Room 7AB
Are you going to check this out??
---
---
Ad blocker interference detected!
Wikia is a free-to-use site that makes money from advertising. We have a modified experience for viewers using ad blockers

Wikia is not accessible if you've made further modifications. Remove the custom ad blocker rule(s) and the page will load as expected.