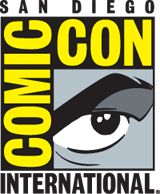 More and more panels are getting announced the closer we get to the 2014 Comic-Con! For the comic fans out there, get ready to wait in line on Wednesday if you want to attend screenings of the pilots for CW's "Flash" and "iZombie," as well as NBC's "Constantine" and a new episode of animated "Teen Titans Go."
In other awesome television news, WBTV will also screen "Flash" and Fox's much-anticipated "Gotham" on Saturday, July 26 during its WBTV/DC Entertainment fan event in Hall H from 8-11 p.m. It has been announced that cast and producers will also be present!
Other fan favorite panels like "Big Bang Theory" and "Originals" will be returning in this year's Comic-Con, but if you're especially interested in the WBTV lineup, you can simply click here to see who is going to be there and where you need to be to see them!
---
---
Ad blocker interference detected!
Wikia is a free-to-use site that makes money from advertising. We have a modified experience for viewers using ad blockers

Wikia is not accessible if you've made further modifications. Remove the custom ad blocker rule(s) and the page will load as expected.