There are a bunch of different off sites again this year at San Diego Comic-Con, and, lucky for you, there's a map that shows you where to find each event! Here is just a quick look at what's on it: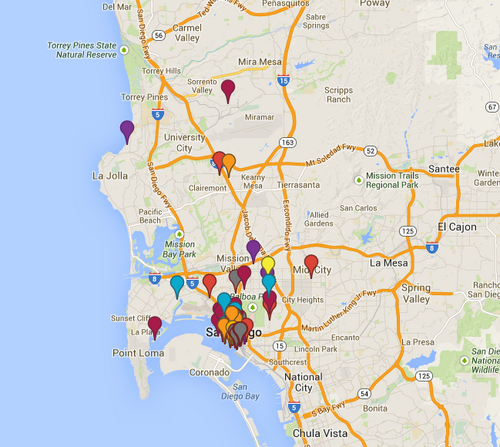 Check out all those location pins! To study the map in more detail, just click here. Which off site are you most looking forward to? Share with us in the comments below!
---
---
Ad blocker interference detected!
Wikia is a free-to-use site that makes money from advertising. We have a modified experience for viewers using ad blockers

Wikia is not accessible if you've made further modifications. Remove the custom ad blocker rule(s) and the page will load as expected.