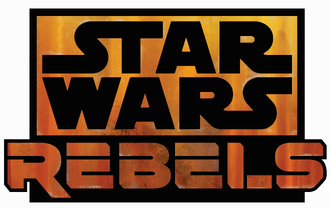 Calling all Star Wars fans and all you REBELS! Disney has released some TENTATIVE events for the animated series, so, if you're interested, keep reading!
Thursday, July 24th
6:00pm–7:00pm: STAR WARS REBELS Panel (Convention Center Room 6BCF)
Friday, July 25th
9:30am–10:15am: STAR WARS REBELS Press Roundtables (Hilton Bayfront)
Roundtables and select interview opportunities will tentatively take place with the below talent/filmmakers from Star Wars Rebels:
Dave Filoni (Executive Producer)
Freddie Prinze Jr. ("Kanan")
Simon Kinberg (Executive Producer)
Steve Blum ("Zeb")
Taylor Gray ("Ezra")
Tiya Sircar ("Sabine")
Vanessa Marshall ("Hera")
---
---
Ad blocker interference detected!
Wikia is a free-to-use site that makes money from advertising. We have a modified experience for viewers using ad blockers

Wikia is not accessible if you've made further modifications. Remove the custom ad blocker rule(s) and the page will load as expected.