Calling all Batman fans! Warner Bros. Home Entertainment has announced that it will officially unveil the details of its highly-anticipated November 2014 release of "Batman: The Complete Television Series" at a Comic-Con International panel! The panel will feature special guests Adam West, Burt Ward and Julie Newmar and was announced to be on Thursday, July 24 from 6:00-7:00pm in Hall H.
The actors behind Batman, Robin and Catwoman will be giving fans their first inside sneak peak at the most anticipated home entertainment release in fanboy history! Fans will get the first look at exclusive content, limited edition packaging, and HD remastered footage from the series. How cool is that?
Check out this sizzle reel if you need some more convincing!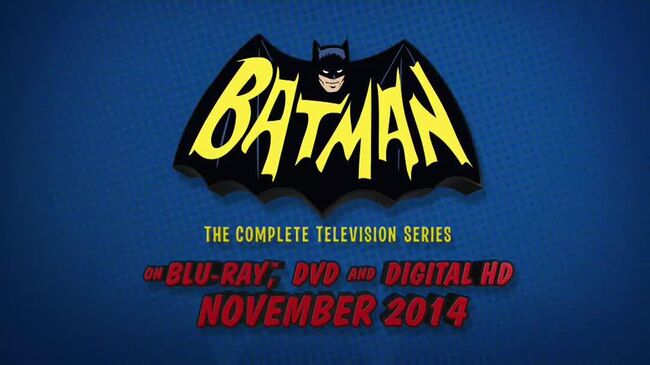 ---
---
Ad blocker interference detected!
Wikia is a free-to-use site that makes money from advertising. We have a modified experience for viewers using ad blockers

Wikia is not accessible if you've made further modifications. Remove the custom ad blocker rule(s) and the page will load as expected.