This weekend, Peter Jackson, the man behind The Hobbit: An Unexpected Journey has revealed the latest goodie for Lord of the Rings fans at Comic-Con: the new Hobbit poster! And if you attend Comic-Con, you can get your hands on it this Thursday. It's the only thing better than capturing the ring! Okay, no. But close!
The poster shows Gandolf embarking on what looks like an unexpected journey of sorts, which works well with the film's title. Strangely, no Martin Freeman, but surely we will see him in other promo images to come.
The Hobbit will be in theaters this December 14. Will you be in attendance? And will you be coming to Comic-Con? Comment below and tell us!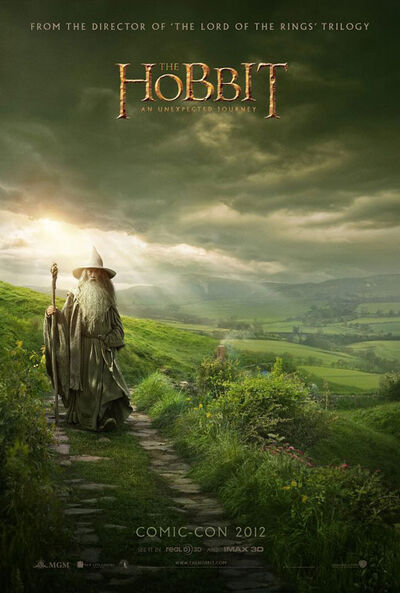 Source: Entertainment Weekly
Ad blocker interference detected!
Wikia is a free-to-use site that makes money from advertising. We have a modified experience for viewers using ad blockers

Wikia is not accessible if you've made further modifications. Remove the custom ad blocker rule(s) and the page will load as expected.