Are you going to Comic-Con to see Once Upon a Time? If you are, you might be one of the lucky fans who comes away with an autographed poster!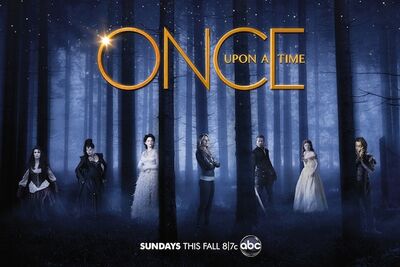 Once Upon a Time will be at Comic-Con on Saturday, July 14, from 11 to 11:45 AM. Series creators Edward Kitsis and Adam Horowitz will be there, as well as cast members Ginnifer Goodwin, Jennifer Morrison, Lana Parrilla, Josh Dallas and freshly promoted series regulars Meghan Ory (who plays Red/Ruby) and Emilie de Ravin (Belle). There will also be a 45-minute autograph session in Room 28C, starting at 12:15 pm.
Source: tvline.com
---
---
Ad blocker interference detected!
Wikia is a free-to-use site that makes money from advertising. We have a modified experience for viewers using ad blockers

Wikia is not accessible if you've made further modifications. Remove the custom ad blocker rule(s) and the page will load as expected.